Spur your book's success
With tredition, book marketing is easy. Whether you're a beginner or a professional - with our tools for your book marketing, you'll attract attention for your book and for yourself!
For readers, books mean entertainment, education, help, and freedom. There are many ways to convince readers to read your book. Our goal is to give you the specific tools for your book marketing that will help you attract the most readers at no cost.
With these measures book success is made easy
You know your book best and you know what your readers want.
Convince influencers of your book
Present yourself and your book in a way that offers bloggers, journalists and influencers the best impression. Market your book how reviewers expect it.
Keep your readers in the loop
You can design your own pages in the tredition Shop: About you - About your book. Inform your readers about news, events or reviews. Make them curious with excerpts from new book projects.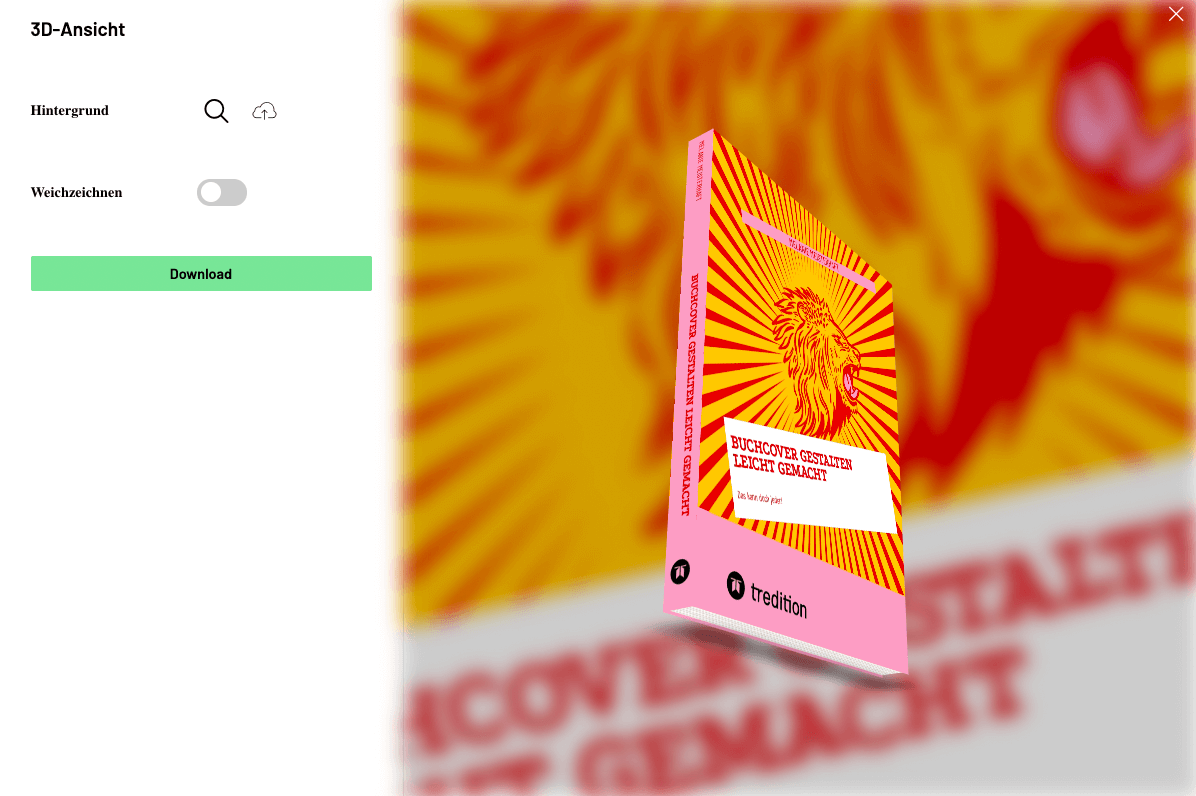 3D images of your book for more attention
(Available again shortly)
Whether for Instagram, Pinterest or Facebook & Co. - with a 3D view, your book stands out from the crowd. In the tredition store, interested buyers can virtually rotate your book themselves.
Higher earnings through exclusivity
Publish hardcover, softcover and eBook at different times. Or offer a special edition for a limited time or in a certain quantity only.
Establish your own brand for your books
Publish your books in your own book series or with your own publishing brand (label). Highlight the quality of your books with your own brand.
Reach even more readers with lots of variety
Offer your book in different types and layouts. More options mean more readers. Let readers choose how they want to read your book.
Attract attention with book updates
Keep your book up-to-date and take advantage of the free book update. Move up the new release lists. Anytime and as often as you want!
More sales with price promotions - also for print books!
Create attention and purchase incentives with price promotions. Whether higher or lower and for how long is up to you.
Google, readers and retailers will easily find your book
Readers and booksellers search the internet and book catalogues for terms - not book titles. We find the right search terms for your book so that it will appear prominently in the search results.
Attract new readers with a large print edition
The number of people with reading disabilities is growing as people get older. With a large print edition (font size usually between 15 and 19 point) your book will find new readers.
Book of the month
& Highlights
Once a month we choose the fiction and nonfiction book of the month. It will be featured on the front page of the tredition shop during this time!
In the "Highlights" section, we show titles that have impressed us in some way and that we particularly recommend to readers.
expert services
More success through a professional book
Get the professionalism kick. Take advantage of our services such as editing, cover design or book typesetting and increase your book's success.
More about book marketing
Discover our world
See for yourself and give tredition a try. Our tools are just a click away. No obligations. No costs.