Book success
made easy.
Mit tredition kannst du dein Buch professionell veröffentlichen und vermarkten. Überzeuge deine Leser durch den Wert deines Inhalts. Mit unseren Self-Publishing- und Marketing-Tools steuerst du ganz leicht deinen Bucherfolg.
Bücher sind mehr als gedruckter Text — sie sind Spannung, Lebenshilfe, Wissen, Phantasie. Mit tredition kannst du diesen Nutzen vermarkten und zeigen, warum dein Buch die Zeit und das Geld des Lesers wert ist
Self-Publishing & Buchmarketing
Self-Publishing
Weitreichender Verkauf im Buchhandel und im Web
Bei tredition erhältst du alles, was du für den erfolgreichen Verkauf deines Buches brauchst. Verkaufe lokal im Buchhandel und online auf der ganzen Welt — gedruckt oder als E-Book.
Book marketing
Vermarkte dein Buch und überzeuge deine Leser
Bediene dich aus der Vielzahl unserer Vermarktungstools für dein Buch und finde deine Leser-Zielgruppe. Überzeuge durch den Nutzen deines Werkes und verbreite ihn mit der richtigen Maßnahme zum richtigen Zeitpunkt.
expert services
More success through a professional book
Hol dir den Professionalitäts-Kick. Nutze jetzt unsere Services wie Lektorat, Cover-Design oder nutzenbasierte Marketing-Texte für deinen Inhalt und steigere damit deinen Bucherfolg.
+ Project Editor
+ Cover Designer
+ Imprint Generator
+ ... and much more
+ Project Editor
In simple steps with valuable tips to the perfect book
Anyone can do it with our Project Editor. We'll set up your project to fit your book. Experts can have a good romp and newbies can't do anything wrong.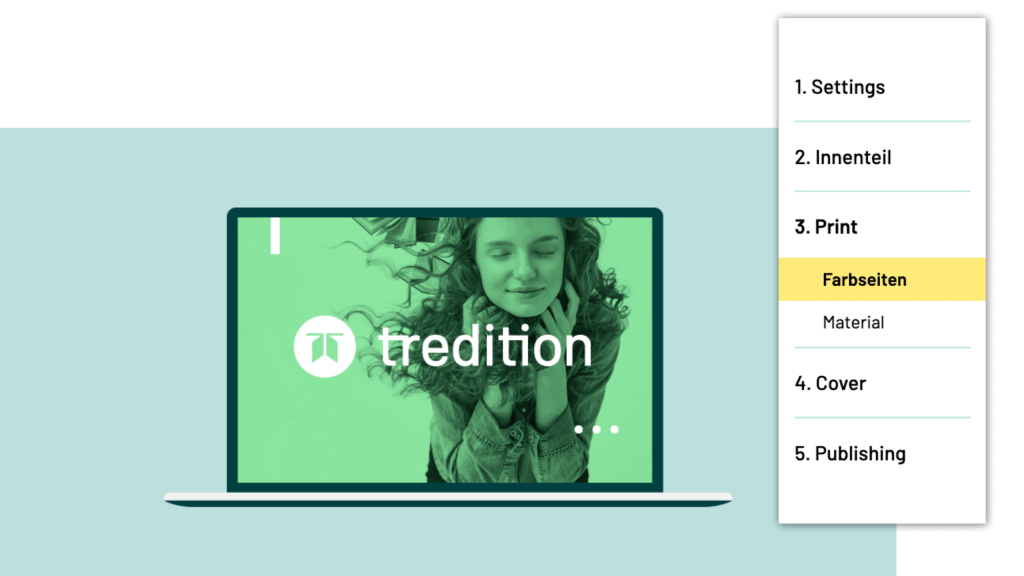 + Cover Designer
+ Imprint Generator
+ ... and much more
Our objective: To always be one step ahead of the times. We love to implement our wild ideas to achieve the best results for our users. That's how book success is made easy.
Sandra and Sönke, founders and managing directors of tredition
Discover our world
See for yourself and give tredition a try. Our tools are just a click away. No obligations. No costs.