Book success
made easy.
Turn your ideas into a book! With smart tools that are fun to use.

Print your book the way you want it. Or also publish it in stores worldwide. 100% free of charge. No limit.
At tredition, you turn great ideas into great books. Digital and on paper. For yourself or for the world out there! You decide.
Print - Publishing - Promotion
Print
Print your book the way you want it
Affordable or fancy, text or photo, paperback or coffee table book. Enjoy the freedom to choose from dozens of materials.
Publishing
Successful in brick and mortar stores and on the web
At tredition, you get everything you need for a bestseller. Sell locally in bookstores and online around the world - in print or as an e-book. Booksellers appreciate our attractive purchase discounts and full return policy.
Promotion
Promote your book and reach every reader
Use the variety of our marketing tools for your book. This way you can reach every potential reader for your topic!
+ Project Editor
In simple steps with valuable tips to the perfect book
Anyone can do it with our Project Editor. We'll set up your project to fit your book. Experts can have a good romp and newbies can't do anything wrong.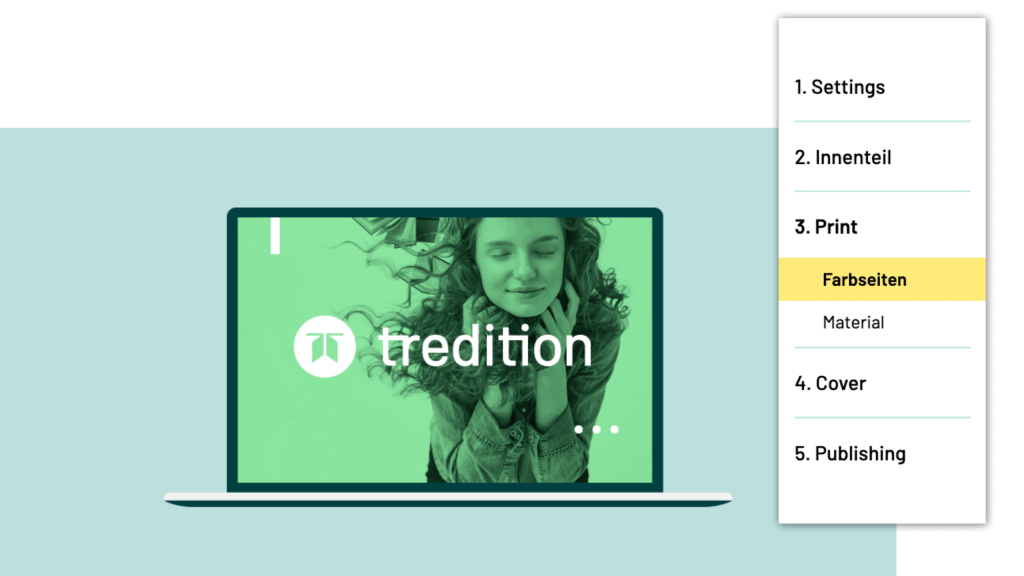 + Text Designer
+ Cover Designer
+ Imprint Generator
+ ... and much more
Recommend us and earn money in your sleep
Our Partner Program makes it possible!
Our objective: To always be one step ahead of the times. We love to implement our wild ideas to achieve the best results for our users. That's how book success is made easy.
Sandra and Sönke, founders and managing directors of tredition
Discover our world
See for yourself and give tredition a try. Our tools are just a click away. No obligations. No costs.